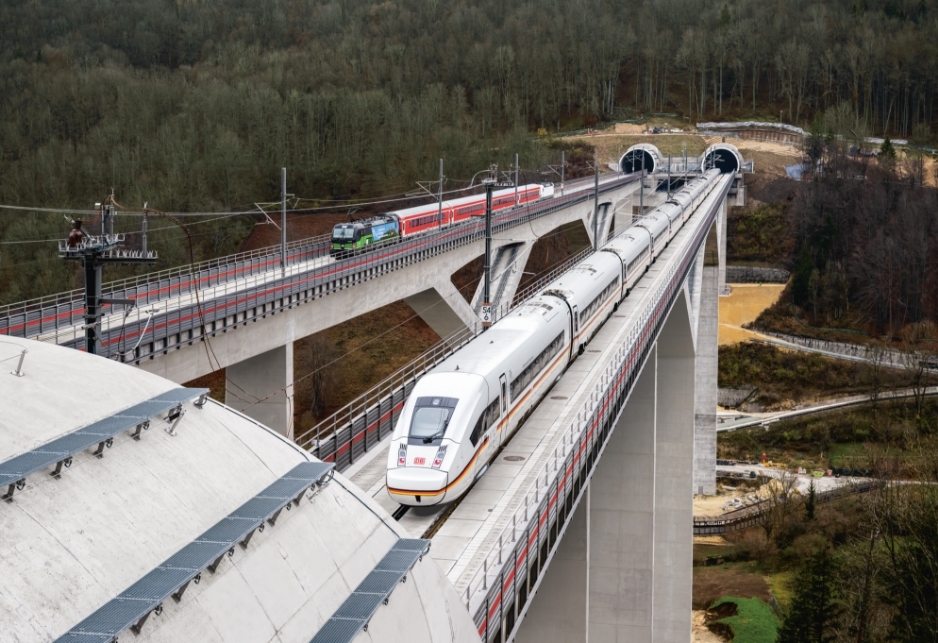 2022
Integrated Report
Wendlingen—Ulm new construction lineIn Filstal, a two-part concrete bridge has been built at an altitude of 85 m for the Wendlingen—Ulm new construction line. That makes it the third-highest railway bridge in Germany and an outstanding building both in terms of its engineering and visual impression.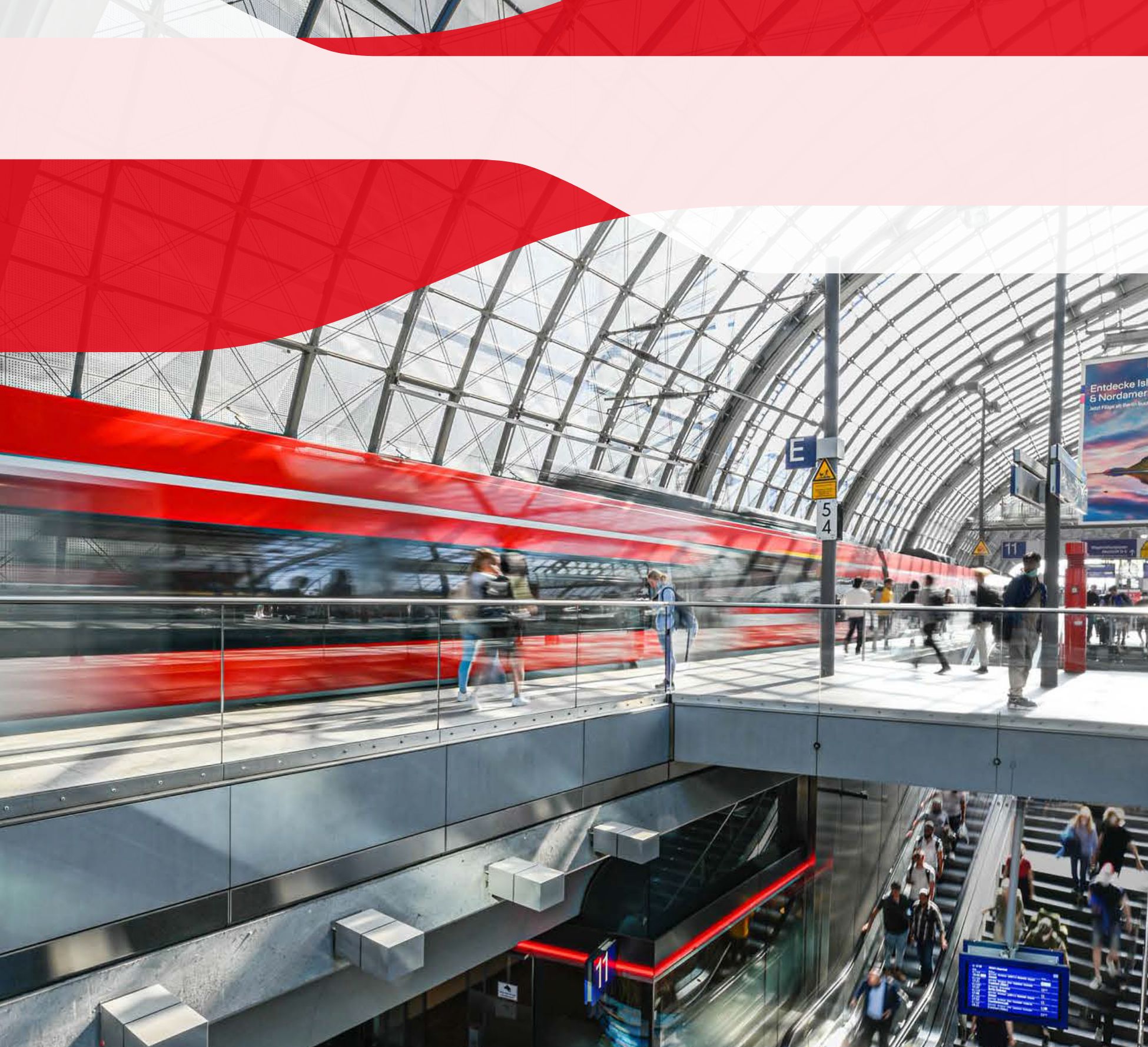 Transition needs fundamental change. A strong rail is essential for meeting German and EU climate goals.
More about change
Change
Chairman's letter
"I truly believe:
The future belongs
to rail"
Listen to a quote from Dr. Richard Lutz video statement on the Deutsche Bahn 2022 Integrated Report.
Here you will find all information about the Management Board of Deutsche Bahn AG. The Management Board consists of eight members.
To the Board