Product qualityand digitalization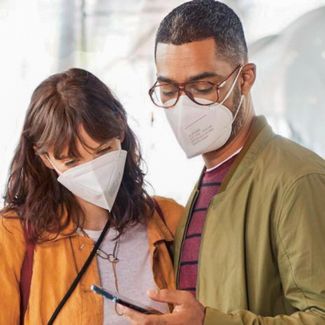 Rail & Fly
Lufthansa and DB Group are optimizing their joint offers for the Rail&Fly service. The Lufthansa Express Rail network is being expanded by a further five cities. Since December 2021, Sprinter trains have also been running to Frankfurt Airport. With this product offensive, we and Lufthansa are setting a new standard for the environmentally friendly networking of modes of transport. The new Sprinter connections provide an even bet - ter link between Germany's largest airport and the rail network. Travel by train is becoming faster and more comfortable.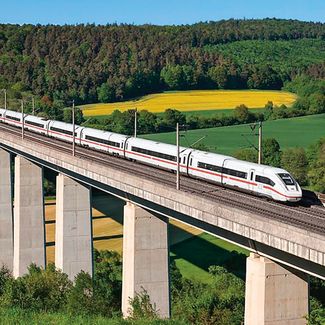 New XXL ICE in use
The new XXL ICE, which has space for more than 900 passengers, is in regular use for the first time. The XXL ICE runs from Hamburg to Basel, Zurich and Chur in Switzerland via Hanover and Frankfurt am Main. The 374-meter-long trains are also operating on the Hamburg — Dortmund — Cologne — Frankfurt Airport — Stuttgart — Munich route. The ICE4 fleet is also becoming faster. The first trains with a maximum speed of 265 km/h have been in service since August 2021. Previously, the maximum speed was 250 km/h.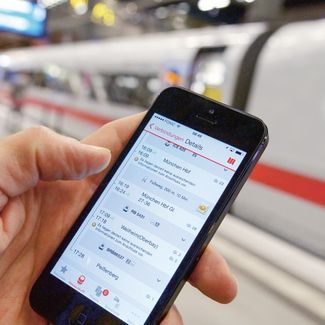 Simplification through digitalization
Since June 2021, in the event of a delay, customers have been able to claim compensation digitally via their customer account for tickets purchased online or via mobile. Most of the data is prepopulated in advance, so customers do not need to search for train numbers or submit tickets.