Selection of sustainability topics
Through our Strong Rail strategy, we have set the schedule for DB Group for the coming years. It forms the super­ordinate framework for our reporting.
We are also reliant on the support and acceptance of our stakeholders in order to successfully implement the Strong Rail strategy. In 2019, as part of the comprehensive materiality analysis (2019 Integrated Report), we therefore asked them for an assessment of 16 important areas of action for sustainability. These 16 areas of action reflect the focus points of our strategy and supplement them with other topics that our stakeholders deem relevant. In 2021, we verified whether our set of material topics remain the same for our stakeholders and so surveyed representatives of our stakeholder groups as part of a validation process. The executives of DB Group's Sustainability unit were also informed of the survey results. The results show that our set of relevant sustainability topics continues to apply. Our sustainability topics are made up of:
the material topics under the Global Reporting Initiative (GRI),
an internal materiality assessment (additional topics), and
our comprehensive transparency aspiration towards our stakeholders (topics from the transparency aspiration).
Composition of our sustainability topics
Our sustainability
topics
Material topics according to the GRI
Additional DB sustainability topics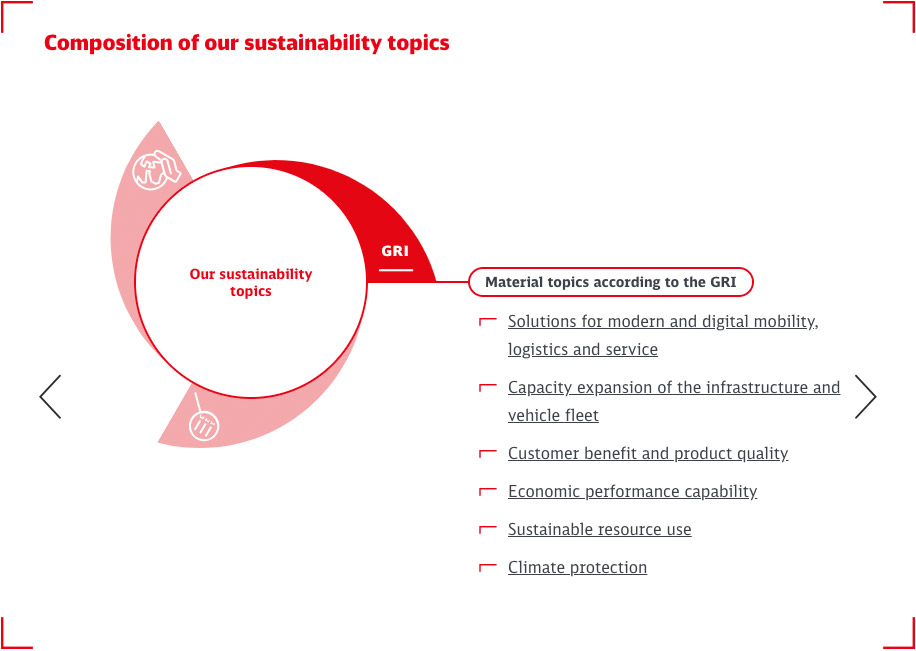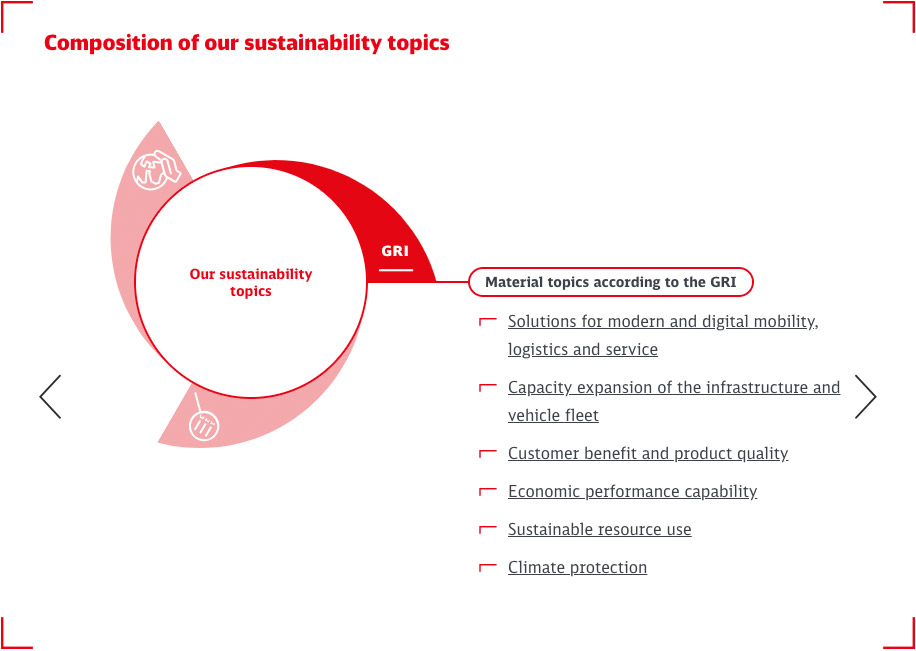 Additional
information
Material topics according to the GRI
Additional DB sustainability topics
Topics from the transparency aspiration